Powerful Thinking will host the 2nd meeting of Vision:2025 Festivals at The Showman's Show on Wednesday 18th Oct. The event is an opportunity for the 60 UK Vision Festivals who have pledged to work together to improve environmental performance, to share ideas and experiences and find out about the latest innovations in the industry.
A taste of the programme:  Keynote speaker Ben Robinson (From the Fields) shares his experience of engaging Bluedot Festival audience with sustainability. Industry updates include the launch of NCASS's new trader carbon calculator and re-launch of food waste project 8th Plate. Prolectrics update us on developments in solar lighting, Julie's Bicycle present their Creative Green Certification & the latest research on using biofuels at events, and charity Energy Revolution tell us how festivals are turning festival travel miles into renewable energy  Delegates will then join 'roundtable' discussions with industry experts on key topics for reducing environmental impacts.
PROGRAMME OVERVIEW PDF HERE: Vision2025_Meeting_SS_18Oct
Full Programme Details Below:
13.45     Arrivals & welcome with host Graham Brown (Plaster PR)
14:00     Keynote Speaker: Ben Robinson (From the Fields): Taking place at deep space observatory the bluedot festival is not your average event. The globally conscious concept behind bluedot could not be more relevant to our current global issues. Festival founder and director Ben Robinson will be speaking about the evolution of the festival from a concept to a live event and how engaging the audience and participants with a clear mission statement and vision has lead to a festival community that naturally hold sustainability and a respect for the planet in high regard.
14:15    Quick Fire Innovation and Industry Updates:
Trader Carbon Calculator, Mark Laurie (NCASS): Mark introduces the (free) NCASS energy calculator developed to support the Powerful Thinking: Festival Vision 2025 and how he believes it will help festivals to cut their carbon footprint and energy costs.
8th Plate Food Waste Project, Mark Laurie (NCASS): In 2015, NCASS worked with A Greener Festival and FareShare to develop the 8th Plate Food Waste Project which helped to divert 27.5 tonnes of usable food waste that would have gone to landfill from 7 festivals to charities helping people living in food poverty. It's called 8th plate as 1 in 8 people on the planet go hungry every day.
Julie's Bicycle Creative Green, Catherine Botrill (Julie's Bicycle): The Creative Green certification is a framework for sustainability action developed by Julie's Bicycle. It offers festivals, venues, museums, galleries and offices a transparent, methodical and inspiring framework for achieving environmental best practice, and as a forum for recognition and celebration. Festival clients include Shambala and Festival Republic.
Biofuels— The Latest Research, Catherine Botrill (Julie's Bicycle): An update on the latest research in biofuels: what kind to use, the implications of using it and where to source it.
Turning Tent Trash into Future Resource: Vikki Chapman (Festival Republic) & Amanda Campbell (Comp-a-Tent) showcase the findings from their 2017 research. 
Innovations in Solar Lighting, Chris Williams (Prolectric): Prolectric have developed a range of temporary solar lighting technologies for the events sector; they deliver robust and reliable solutions that provide measurable cost and operating efficiency, as well as making a positive contribution to the environment.
Abi Edgar (Energy Revolution): Energy Revolution helps festivals to tackle their travel emissions by balancing travel emissions with an investment in sustainable energy projects. 20+ UK festivals have already balanced over 3 million travel miles with investment in generating wind power in India and solar power in the UK.
15:15    Panel Discussion: Re-imagining Water at Events — Hosted by Steve Heap (AFO):    How environmental impacts from water at events can be minimised with innovations and initiatives? Edible packaging, waste water turned to clean onsite and 'refill' services at events…Panel Guests:
William Goodwin: Waste into Water aims to provide solutions to waste waters in mobile locations. They treat waste water back to clean water onsite at events so that it can be recycled either back to flushing loos or back into the environment.
Annabelle Hunt: The charity FRANK Water has a 'FreeFill' service at festivals which provides access to chilled filtered water, raising funds for their projects in India and helping to reduce disposable plastic through use of their reusable bottles. 
Lise Honsinger: Ooho! is an entirely new form of packaging for liquids that is natural, 100% biodegradable and compostable. It is made from seaweed extract and is the most environmentally friendly alternative to single-use bottles.
15.45    Tea & coffee break
16:00    Key Topic 'Roundtable' Discussions:   (4 rotating groups with 15 min per topic) 
Creating an Environmental Strategy & Action Plan: with Catherine Bottrill (Julie's Bicycle) Catherine Bottrill hosts a discussion on creating an environmental policy and action plan for your festival. How can you create a thread of sustainability to run through your festival year after year, understand which areas to prioritise and support, and ensure that each edition of your event is built on the learnings and successes from previous years.
Working with Traders to Achieve your Sustainability Goals: Mark Laurie (NCASS)
Mark answers your questions on how to work effectively with traders to achieve your sustainability goals and the key issues and impacts involved.
Energy Management, Monitoring & Reporting: Tim Benson (SMART Power Ltd) Tim leads a discussion looking at managing energy energy by specifying generators based on accurate load info. Increasing energy efficiency by exploring strategies for managing base load and monitoring & reporting: what data do festival organisers need to get from suppliers.
Tackling Festival Travel Emissions: Liz Warwick (Lansdowne Warwick/Cambridge Folk Festival) With travel emissions making up 80% of a festival's carbon footprint finding ways to engage with audiences, suppliers and artists to finding sustainable solutions to travel represents a huge opportunity in having a positive impact on event carbon emissions. Bring your questions and experiences to share.
17:00              Networking: Share experiences with the Festival Vision:2025 community & meet power suppliers with sustainable solutions.
17:30              ENDS
For more details and to attend contact bethan@powerful-thinking.org.uk 
SPEAKER INFORMATION:
Ben Robinson is the Company Director of From the Fields. Promoters, Festival Organisers and Creative Minds behind Kendal Calling, bluedot, Off the Record, Electric Fields & Bournemouth's Arts by the Sea. Having grown Kendal Calling from a 900 capacity conceptualisation to a 25,000 capacity multi award winning festival over the last ten years, Ben and the From the Fields team have not stopped adding to their portfolio with innovative, imaginative and ground breaking shows.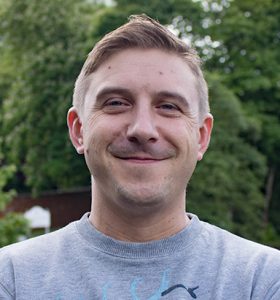 Mark Laurie is a director of the Nationwide Caterers Association (NCASS), the industry body for Festival and Street-Food caterers and part of the Steering Group for Powerful Thinking. Inspired by the Green Traders awards at Glastonbury in 2011 & 2012, Mark and NCASS worked with the SRA (Sustainable Restaurant Association) to develop the UK's first sustainability training course for festival caterers on behalf of NCASS. In 2015, Mark worked with A Greener Festival and FareShare to develop the 8th Plate Food Waste Project which helped to divert 27.5 tonnes of usable food waste that would have gone to landfill from 7 festivals to charities helping people living in food poverty.

Catherine Bottrill is an expert in how businesses can reduce environmental and energy impacts.  She has been involved with Julie's Bicycle since its inception. She has led strategic environmental research projects, including First Step: Carbon Footprint of the UK Music Industry, Moving Arts (music, theatre and orchestra touring), Jam Packed (festival audience travel) and Performing Arts Energy Benchmarking. Catherine has contributed to the development of the Creative IG Tools and Creative Green certification scheme, an environmental certification designed specifically for arts, entertainment and cultural organisations to demonstrate their commitment, understanding and improvement of environmental impacts, which she now leads on at JB. In addition, Catherine is CEO of Pilio, a company providing energy analytics to businesses and used by many arts organisations for building energy management.

Vikki Chapman is Sustainability Coordinator at Festival Republic overseeing environmental sustainability at 10 major UK festivals including Download, Latitude, V Festival, Reading, Leeds and Electric Picnic. Vikki loves spontaneity, hates waste and has always had a sense of responsibility towards the natural environment.  She completed a post graduate certificate in Sustainability and Adaption in 2015 and her work at Festival Republic draws on her 10 years of experience in the arts and project management in the public, private and third sectors.
Tim Benson is the Founder & Technical Director of SMART Power Ltd & also works as an energy consultant for Zap Concepts UK. Previously Tim worked as Head of Special Projects at Firefly before moving over to Hewden to head up their event power services. Tim is also a guest lecturer in power & sustainability at a number of academic institutions across the UK, including BIMM, Derby University & The Backstage Academy & is, further, a regular contributor to Powerful Thinking's resources, guides & reports.



Amanda Campbell is a founder, entrepreneur and thought-leader on Festival trash and waste resource, spearheading an Innovative UK Project with Festival Republic and Julie's Bicycle to develop both product and service models to tackle the million tents abandoned across Europe each year.

Steve Heap is General Secretary of The Association Festival Organisers (AFO), a body of over 200 members that promotes, supports and lobbies on its member's behalf. Steve has received several awards for work in the events industry including Lifetime Achievement for festival work. Steve has been Director of Mrs Casey Music (MCM) since it was started in 1971. Mrs Casey Music is a specialist promotion company that organises festivals and events such as Towersey Festival. Mrs Casey Music also has a record label (Mrs Casey Records), which specialises in young up and coming acts and "great new ideas".

William Goodwin (Waste into Water) has a masters in Civil Engineering from Bristol University and is a Chartered Accountant whose day job is managing a portfolio of early stage consumer brand venture capital investments in London but whose real passion is waste water. Whilst working on his Masters project with the Army to develop sustainable forward operating bases, the idea of a portable waste water treatment plant was born. After 7 years and many iterations and tests the treatment plant is going to be trialed in Finland as part of a group of companies aiming to provide the most sustainable water, showers and loos at any event ever.
Lise Honsinger (Ooho) is Chief Commercial Officer of Skipping Rocks Lab, the creators of Ooho. Lise is responsible for business development and is excited to launch OohoWater in 2018 in the UK. Prior to Skipping Rocks, Lise worked in Private Equity investing in renewable energy, helping build more than 100MWs of grid connected solar in the Philippines. She has degrees in environmental science from Oxford University and Imperial College London.

Chris Williams (Prolectrics) is the Managing Director of a SME renewables business based in the South West. His current role involves the development and bringing to market of a technology that challenges existing traditional diesel generator lighting towers using solar power.